The Post Master's FNP certificate program is an accelerated course of study tailored for nurses who possess a master's or doctorate nursing degree and desire to become a nurse practitioner. 
The program comprises 31 units and is 12 - 14 months in duration on a full-time basis depending on entry track. Classes are hybrid meet every other week, however, students are required to have sufficient flexibility in their schedules to complete the clinical practicum hours during regular business hours (M-F). Nurse Practitioner faculty provide advising and mentoring to assist students in balancing work, study, and personal life responsibilities. In addition, small class sizes facilitate support among students in the cohort. Upon completion of this program, students become eligible for California NP license & national board certification. Please see SF State bulletin for additional information about the program including student learning outcomes.
The Post Master's FNP Certificate program is a School of Nursing program jointly administered by the SF State College of Extended Learning Special Sessions department.
All classes are taught by School of Nursing faculty
All students are assigned a School of Nursing faculty advisor
Tuition is $675 per unit for the 31 unit program
Students register and pay for classes via the College of Extended Learning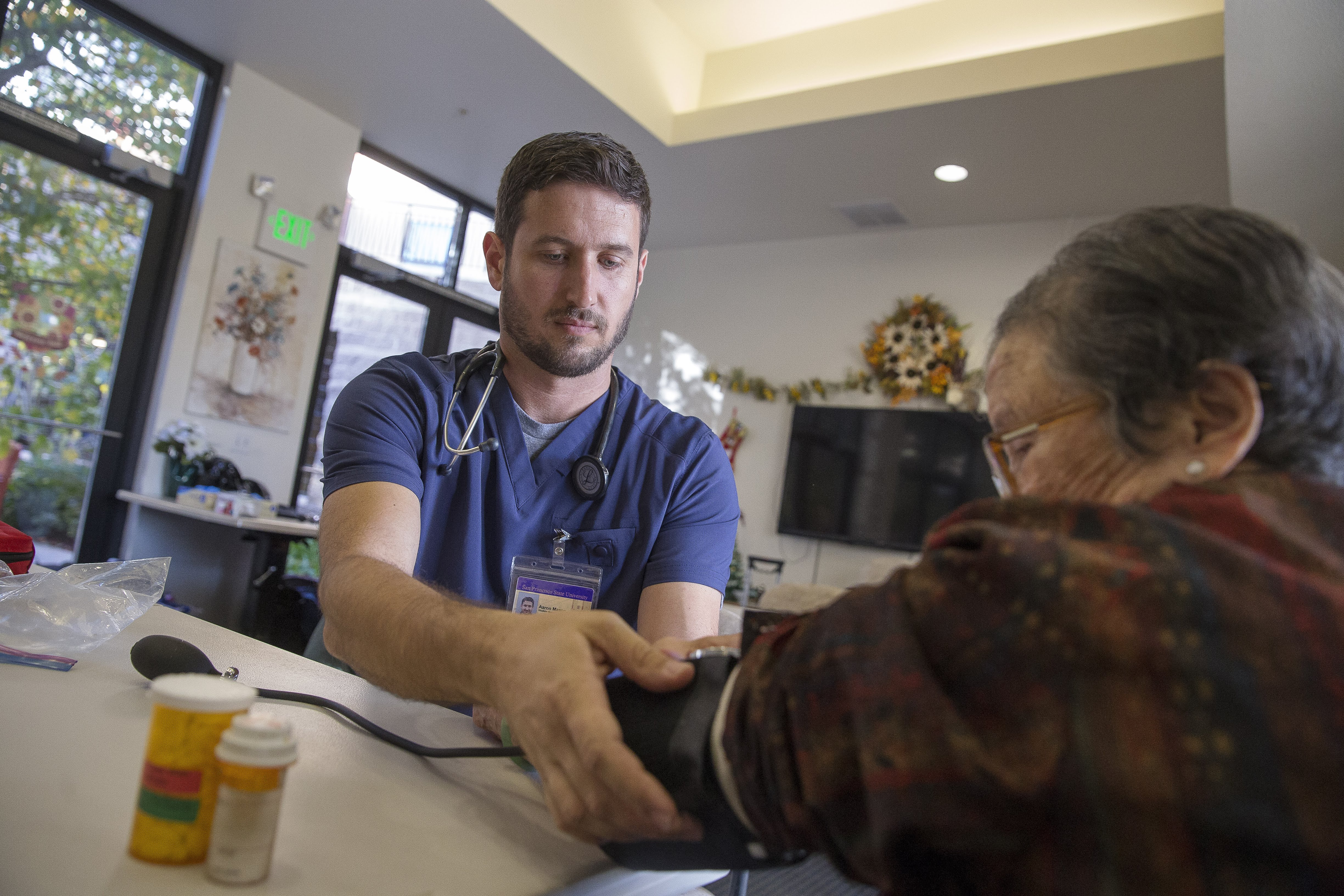 Eligibility Requirements and Prerequisite Information
Master's degree or higher in nursing
Valid California RN license
One year RN clinical experience
Admission into the program occurs twice per year as described below:
Fall Admission
The Fall entry program start is specifically for:
Students who have graduated from an SF State MSN program, excluding the Nursing Administration emphasis, within the previous five years.
Fall classes begin mid to late August.
Length of program: 12 months
Summer Admission
The summer entry program start is required for prospective students who:
Earned their master's or higher nursing degree at a school other than San Francisco State University; or
Received an MSN degree from SF State longer than five years ago or pursued the Nursing Administration track.
Summer classes begin in June.
Length of program: 15 months
Cal State Apply Application Period
October 1 - January 15
We strongly recommend that prospective students complete the Cal State Apply application as early as possible during the application period to allow time for an SF State ID number to be issued and all required university documentation, including a set of official transcripts, residency status information, etc., to be submitted, received and processed. Late applications will not be accepted.
Submit Application to San Francisco State University via Cal State Apply. 
A personal statement, 250-500 words and must address the following:

Describe the Advanced Practice Registered Nurse Program of study you are interested in as it relates to your career goals
Explain why you are seeking a degree from SF State
How do you anticipate this program will assist your goals?
What contributions do you foresee adding to the field of nursing?
What special attributes will you bring to the nursing profession?

A set of unofficial transcripts from all institutions of higher education attended
Three reference letters - at least one of these must address health-related work or volunteer experience. 
Resume